WTR Fireside Chat with Chris Spohn, Executive VP of Operations, to Discuss the Zovio Growth Segment
---
Please log in to download the full report
Key Statistics
| | |
| --- | --- |
| Price | $2.40 |
| 52 Week Range | $2.02-$7.34 |
| Avg. Daily Vol. (30 day) | 135,680 |
| Shares Out (MM) | 32.77 |
| Market Cap (MM) | $80.20 |
| Insiders Own % | 9.1% |
| Short Int./% of Float | 1,225k / 3.75% |
| Debt to Equity | 0% |
| Revenue TTM (MM) | $376 |
| Fiscal Year End | December |
Source: YCharts, *As of September 9, 2021

KEY POINTS
On Tuesday, September 14, 2021, at 3:00 pm EDT, we will be hosting Chris Spohn, Executive VP of Operations, for a fireside chat on the Zovio Growth segment. The event is open to all.
The Zovio Growth segment is comprised of the Fullstack Academy and TutorMe businesses. Both businesses were acquired in the spring of 2019 and have experienced significant growth since their acquisitions. We will be discussing the dynamics of both businesses, their prospects, and their synergistic impact on Zovio's overall business.
Water Tower Research is a shareholder communication and engagement platform powered by Wall Street veterans with significant experience and credibility. We create, deliver, and maintain the information flow required to build and preserve relationships between companies and all of their stakeholders and investors. "Research for the Other 99% ™" opens the door for every investor to stay informed and ensures transparency, better engagement, and equal communication.
COMPANY OVERVIEW
Zovio is an education technology company headquartered in Chandler, Arizona. Zovio provides services to universities to help them manage distance learning programs. These services include program development, marketing, and student monitoring and retention. Its current largest university partner is the University of Arizona Global Campus, with about 30,000 students enrolled. Zovio also provides specific services directly to students or in partnership with universities and schools, such as the FullStack Academy (coding and computer security training), and TutorMe (tutoring services).
ABOUT THE EXECUTIVE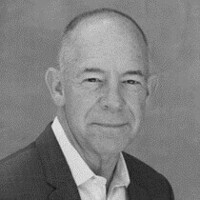 Chris Spohn
Executive VP of Operations
Zovio, Inc.
Chris Spohn, Office of the CEO and Executive Vice President of Operations, is responsible for providing strategic leadership and direction for student engagement, student success, financial services, and Zovio Employer Services.
Chris has over 20 years of leadership and operational experience in the online higher education and technology services industries. He served in executive leadership positions for several technology and education services companies, including Webwise Education and Higher Education Online. Most recently, he served as the president of Rocky Mountain College of Art and Design, where he completed a total re-engineering of all operations related to the university. Chris holds a BA in Political Science from Azusa Pacific University.
DISCLOSURES
Water Tower Research ("WTR") is a professional publisher of investment research reports on public companies and, to a lesser extent, private firms ("the Companies"). WTR provides investor-focused content and digital distribution strategies designed to help companies communicate with investors.

WTR is not a registered investment adviser or a broker/dealer nor does WTR provide investment banking services. WTR operates as an exempt investment adviser under the so called "publishers' exemption" from the definition of investment adviser under Section 202(a)(11) of the Investment Advisers Act of 1940. WTR does not provide investment ratings / recommendations or price targets on the companies it reports on. Readers are advised that the research reports are published and provided solely for informational purposes and should not be construed as an offer to sell or the solicitation of an offer to buy securities or the rendering of investment advice. The information p...