Media
Water Tower Research (WTR) Adds Darin Asae as Managing Editor
---
Please log in to download the full report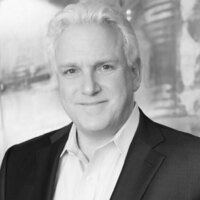 Stuart Linde
Executive Chairman
Charlie Phippen
Chief Executive Officer
Tim Gerdeman
Vice Chair & Co-Founder
May 2, 2022 St. Petersburg, FL – Water Tower Research LLC (www.watertowerresearch.com), a leading, digitally-focused investor engagement and stakeholder communication firm, is pleased to announce that Darin Asae has joined the firm as Managing Editor.

Water Tower Research was founded to provide "Research for the Other 99%™", with a mission to improve the communication channels between companies and their stakeholders that have been impaired by dramatic structural changes to the conventional equity research and investor engagement models.

Commenting on the addition of Darin Asae, Charlie Phippen, Chief Operating Officer, stated, "Darin's technology and editorial skills and his experience on the sell side will be an excellent fit for our growing franchise. Adding additional knowledge of content production and distribution will permit us to grow Water Tower's franchise and continue to deliver strong content and events for our clients."

CEO Stu Linde also commented on the hire, saying, "We are very excited to be adding someone of Darin's background to our growing team. His experience, passion for content creation, and creativity will be immediately accretive. Water Tower has grown significantly over the past year and Darin will contribute to our ability to further expand our client portfolio."

Darin has worked as a research editor for more than 20 years. His editing work focuses on conciseness, consistency, as well as proofreading and fact checking. Prior to joining Water Tower, Darin spent 20 years on Bay Street in Toronto, Canada at CIBC Capital Markets as Deputy Senior Editor and another two years at Scotiabank Global Banking & Markets as a Senior Editor. Darin holds a BAA in Journalism from Ryerson University in Toronto, Canada.