Media
Water Tower Research expands leadership team, appoints financial industry executive Charlie Phippen as COO
---
Please log in to download the full report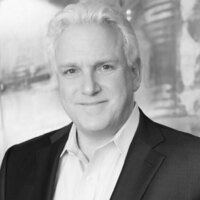 Stuart Linde
Executive Chairman
Tim Gerdeman
Vice Chair & Co-Founder
November 8, 2021, Chicago – Water Tower Research LLC (www.watertowerresearch.com), a leading, digitally focused investor engagement and stakeholder communication firm, today expands its senior operating team by appointing financial industry executive Charlie Phippen as its Chief Operating Officer.

Water Tower Research was founded to provide "Research for the Other 99%™", with a mission to improve the communication channels between companies and their stakeholders that have been impaired by dramatic structural changes to the conventional equity research and investor engagement models. The firm, launched in July 2020, continues expansion with top-drawer Wall Street equity research analysts and now covers multiple industries.

"I am excited to work with Charlie," said CEO Stuart Linde. "He has tremendous energy and passion for our business, and with his leadership and network, we are well-positioned to accelerate our growth. We continue to make tremendous progress in expanding our business and platform to help public companies reach a broader and more comprehensive set of investors and stakeholders."

Chairman Dan Bukowski said Phippen will work side by side with Linde. "Charlie will be providing strategic and tactical direction for our firm in addition to overseeing operations. The combination of financial research experience, and sales management and operations expertise that he has will reinforce Water Tower Research's growth trajectory."

Phippen brings more than 25 years of experience as a global leader in the financial industry to the firm. Most recently, he was the Chief Operating Officer of Market Structure & Technology at Greenwich Associates, an S&P Global company, where he drove profitability by managing operations, sales, and marketing.

Prior to Greenwich Associates, Charlie was the Director of Product Management at IHS Markit, developing and expanding their suite of analyst research offerings for the financial markets. He also held management positions at BNP Paribas, UBS, and Goldman Sachs overseeing equity, derivatives, and investment banking.

Phippen received his BA in Business, Economics, and Psychology from Lafayette College.

Phippen believes the Water Tower Research model provides an exceptional value proposition for modern investors. "It's critical to quickly close the information gap between companies and investors," Phippen said. "Small and mid-cap companies are the backbone of our economy, and creating a platform that allows investors to understand the strategies, technologies, and overall impact of these public companies is essential to successful investment strategies. Water Tower Research has the team, expertise, focus, and dedication to own a unique position in the marketplace for providing research and analysis of these companies, which face increasing challenges in reaching a broad group of investors."

Water Tower Research is an investor engagement and stakeholder communication platform powered by Wall Street veterans with significant experience and credibility. We create, deliver, and maintain the information flow required to build and preserve relationships between companies and all their stakeholders and investors. "Research for the other 99%™" opens the door for every investor to stay informed and ensures transparency, better engagement, and equal communication.