Media
Water Tower Research expands analyst ranks, appoints Robert Sassoon to cover Special Situations
---
Please log in to download the full report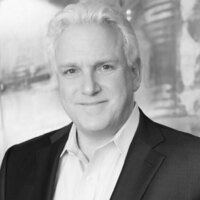 Stuart Linde
Executive Chairman
Charlie Phippen
Chief Executive Officer
Tim Gerdeman
Vice Chair & Co-Founder
January 18, 2022, St. Petersburg, FL – Water Tower Research LLC (www.watertowerresearch.com), a leading, digitally focused investor engagement and stakeholder communication firm, today expanded its analyst ranks by appointing Robert Sassoon to provide additional coverage for Special Situations.

Water Tower Research was founded to provide "Research for the Other 99%™", with a mission to improve the communication channels between companies and their stakeholders that have been impaired by dramatic structural changes to the conventional equity research and investor engagement models.

Commenting on Robert Sassoon's hire, CEO Stuart Linde remarked, "Robert brings a uniquely broad and deep knowledge base in multiple industries and sectors. We are extremely excited that he is joining our firm to continue building on our ability to help businesses communicate with the market through our groundbreaking platform."

Sassoon brings more than 25 years of experience as an equity analyst with deep global expertise. Most recently, he was Founder & Chief Analyst at AlphaSituations, a fundamentally driven, valuation-focused independent research service provider focused on identifying compelling value propositions across a spectrum of special situations, including M&A, spin-offs, SPACs, and shareholder activism across multiple industries.

Prior to founding AlphaSituations in 2017, Sassoon was Director of Special Situations Research at R.F. Lafferty. Earlier in his career, Sassoon was the lead author of The Global Spin-off Report and The European Spin-Off Report for Institutional Research Group, providing due-diligence and valuation analysis on every spin-off occurring outside of the U.S. He also held senior equity analyst positions at NatWest Securities in London, Credit Suisse Buckmaster & Moore in London, SG Securities in Hong Kong.

Sassoon received an MS in Economics and Econometrics at London School of Economics and a BA in Economics at Essex University in the U.K., graduating Cum Laude.

Water Tower Research is an investor engagement and stakeholder communication platform powered by Wall Street veterans with significant experience and credibility. We create, deliver, and maintain the information flow required to build and preserve relationships between companies and all their stakeholders and investors. "Research for the other 99%™" opens the door for every investor to stay informed and ensures transparency, better engagement, and equal communication.