Media
Water Tower Research expands analyst ranks, appoints Graham Mattison to cover Industrials and Sustainability
---
Please log in to download the full report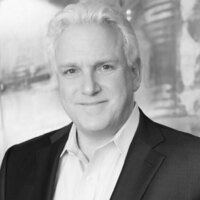 Stuart Linde
Executive Chairman
Tim Gerdeman
Vice Chair & Co-Founder
January 6, 2022, St. Petersburg, FL – Water Tower Research LLC (www.watertowerresearch.com), a leading, digitally focused investor engagement and stakeholder communication firm, has expanded its analyst ranks by appointing Graham Mattison to cover the Industrial and Sustainability sectors. Adding Graham to its already strong Sustainability Team, led by Co-Founder and President Shawn Severson, expands its presence in this rapidly growing segment.

Water Tower Research was founded to provide "Research for the Other 99%™" with a mission to improve the communication channels between companies and their stakeholders that have been impaired by dramatic structural changes to the conventional equity research and investor engagement models.

Commenting on Graham Mattison's hire, CEO Stuart Linde said, "We are excited to add someone of Graham's caliber and experience to our team. His sell-side and investor relations experience will be a major asset to our clients and WTR. We continue to make tremendous progress in expanding our business and platform to help companies reach a broader and more comprehensive set of investors and stakeholders."

Mattison brings approximately 20 years of equity research and investor relations experience. Most recently, he was a contracted Investor Relations Officer for natural gas / LPG vehicle technologies company Westport Fuel Systems. Previously, Mattison was Vice President of Investor Relations and Strategic Initiatives for pollution control technologies company Advanced Emissions Solutions. Mattison's equity research experience includes positions at Lazard Capital Markets and First Albany Capital, covering the oilfield services & equipment and diversified industrial sectors. He began his career in Southeast Asia as an investment analyst for Daiwa Securities.

Mattison received his MBA with Honors from the Thunderbird School of Global Management at Arizona State, and a BA in East Asian Studies at Hobart College. Mattison holds an Investor Relations Charter (IRC) certification.

Water Tower Research is an investor engagement and stakeholder communication platform powered by sector experts with significant Wall Street and industry experience. We create, deliver, and maintain the information flow required by companies to build and preserve relationships with all stakeholders and existing and potential investors. "Research for the Other 99%™" opens the door for companies to digitally share their stories directly and engage with a broad, diverse set of investors.