Media
Water Tower Research Adds Darin Ostrowski as Senior Research Analyst for the Consumer Sector
---
Please log in to download the full report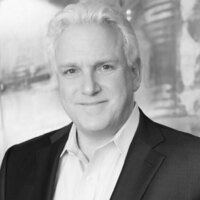 Stuart Linde
Executive Chairman
Charlie Phippen
Chief Executive Officer
Tim Gerdeman
Vice Chair & Co-Founder
April 18, 2022 St. Petersburg, FL – Water Tower Research LLC (www.watertowerresearch.com), a leading, digitally focused investor engagement and stakeholder communication firm, is pleased to announce that Darin Ostrowski has joined the firm as Senior Research Analyst in the Consumer sector working with Budd Bugatch.

Water Tower Research was founded to provide "Research for the Other 99%™", with a mission to improve the communication channels between companies and their stakeholders that have been impaired by dramatic structural changes to the conventional equity research and investor engagement models.

Commenting on the addition of Darin Ostrowski, Budd Bugatch, Head of Consumer Sector, stated, "Darin's experience on the buy side, curiosity, and analytical skills will be an excellent fit for our Consumer franchise. Adding additional analytical strength will permit us to grow Water Tower's Consumer franchise and continue to deliver strong content and events for our clients."

CEO Stu Linde also commented on the hire, saying, "We are very excited to be adding someone of Darin's caliber to our strong Consumer team. His drive and passion for the business is infectious. Darin will contribute immediately to the growth of Water Tower Research."

Prior to joining Water Tower, Darin was a Research Associate at Kopernik Global Investors, a value-focused asset management firm based in Tampa, Florida. During his time at Kopernik, he conducted bottom-up fundamental research, generated research reports and recommendations, and led the data analysis program.

Darin attended the University of South Florida, earning a BS in Finance with distinction from the Muma College of Business. While at USF, Darin was the leader of a student-managed investment fund where he was responsible for analyzing and recommending US-based public equities to a board of investors. Darin is a CFA charterholder.