Repricing and Reactivating Premium Rigs Capitalizes on Constructive Fundamentals
---
Please log in to download the full report
Key Statistics
| | |
| --- | --- |
| Price | $3.30 |
| 52 Week Range | $2.42-$7.40 |
| Avg. Daily Vol. (30 day) | 184,987 |
| Shares Out (MM) | 13.6 |
| Market Cap (MM) | $44.9 |
| Enterprise Value ($MM) | $220.4 |
| Revenue TTM (MM) | $154.7 |
| Fiscal Year End | December |
Source: YCharts, as of December 7, 2022

KEY POINTS
Water Tower Research hosted a fireside chat on November 17, 2022, with Anthony Gallegos, Director, President, and Chief Executive Officer of Independence Contract Drilling (ICD).
Our wide-ranging discussion touched on the tailwinds created by strong demand for ICD's fleet of pad-optimal, super-spec drilling rigs that could drive significant EBITDA growth through 2023. The 1Q22 issuance of Convertible PIK toggle notes provided needed liquidity, enabling ICD to fund rig reactivations and capitalize on strengthening market dynamics.
ICD's rigs are repricing into an increasing dayrate environment, underpinning expectations for margin improvement in 4Q22 and 1Q23. The current contract backlog extending into 2023 is priced at average revenue per day exceeding $35,000, generating >$17,500 margin per day at current costs.
ICD has a marketed fleet of 26 pad-optimal, super-spec rigs ideal for utilization in the Permian Basin and Haynesville Shale areas to meet customers' most challenging needs. The company expects to exit 4Q22 with 20 working rigs and to reach 22 working rigs in 2Q23.
Management will weigh market conditions heading into 2H23 as it considers the optimal timing for further rig reactivations.
ICD has funded rig reactivations with liquidity provided by the PIK feature of the convertible notes issued in 1Q22. Management expects free cash flow generated by rigs supplied in a very constructive dayrate environment could put ICD on a path to deleverage the balance sheet over the next several years.
The ICD fireside chat from November 17, 2022, can be accessed on demand.
THE COMPANY
Independence Contract Drilling (ICD) provides land-based contract drilling services to oil and natural gas producers in the US. ICD's entire marketed fleet consists of pad-optimal, super-spec drilling rigs capable of meeting its customers' most challenging demands. The 26-rig marketed fleet consists of 17 300-Series ShaleDriller rigs and nine 200-Series ShaleDriller rigs. Constructive industry fundamentals drive customer demand for ICD's rigs and contribute to upward dayrate pressure and expanding operating margins. Management expects the conditions to persist through 2023.
EXECUTIVE DISCUSSION
Jeff Robertson: I would like to welcome everyone and thank you for joining us today for a Water Tower Research Fireside Chat. My name is Jeff Robertson. I am the Managing Director of Natural Resources at Water Tower Research. We are joined today by Anthony Gallegos, Director, President, and Chief Executive Officer of Independence Contract Drilling (ICD).
Before we get started, I would like to reference that today's discussion will include forward-looking statements. I would refer viewers to ICD's disclosures, which can be found on the company's website under the Investor Relations tab.
With that housekeeping out of the way, Anthony, thank you for joining us today.
Anthony Gallegos: We appreciate this opportunity and appreciate Water Tower Research hosting us today.
Jeff Robertson: Let's start with the very basics for those who may not be familiar with the oil and natural gas contract drilling indus...
ABOUT THE EXECUTIVE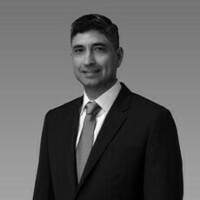 J. Anthony Gallegos, Jr.
Director, President, and Chief Executive Officer
Independence Contract Drilling, Inc.
Anthony Gallegos has served as ICD's President and Chief Executive Officer since October 2018. Prior to his current position, Mr. Gallegos was President and Chief Executive Officer of Sidewinder Drilling Company. He joined Sidewinder upon its founding as Senior Vice President and Chief Financial Officer, a position he held until being promoted to President & Chief Financial officer in November 2014. In that role, he was responsible for the profitability and operating performance of Sidewinder. He became President and Chief Executive Officer of Sidewinder in September 2017.
From April 2006 through September 2010, Mr. Gallegos was Vice President Business Development of Scorpion Offshore. Scorpion was an international offshore drilling contractor with operations across the globe which was acquired by Seadrill in 2010. Prior to joining Scorpion, he held operational, marketing, corporate planning and management positions with Atwood Oceanics, Transocean, and Ensco.
Mr. Gallegos began his career in the energy industry working as a roughneck on offshore drilling rigs in the US Gulf of Mexico. He is a member of the Society of Petroleum Engineers and the International Association of Drilling Contractors. He is a veteran of the US Army and holds a B.B.A. degree from Texas A&M University and an M.B.A. degree from Rice University.
DISCLOSURES
Water Tower Research ("WTR") is a professional publisher of investment research reports on public companies and, to a lesser extent, private firms ("the Companies"). WTR provides investor-focused content and digital distribution strategies designed to help companies communicate with investors.

WTR is not a registered investment adviser or a broker/dealer nor does WTR provide investment banking services. WTR operates as an exempt investment adviser under the so called "publishers' exemption" from the definition of investment adviser under Section 202(a)(11) of the Investment Advisers Act of 1940. WTR does not provide investment ratings / recommendations or price targets on the companies it reports on. Readers are advised that the research reports are published and provided solely for informational purposes and should not be construed as an offer to sell or the solicitation of an offer to buy securities or the rendering of investment advice. The information p...