Media
Increasing Client Segmentation Might Be Leaving Small Caps In The Dust – Here's How Water Tower Research Looks To Give Them A Boost
---
Please log in to download the full report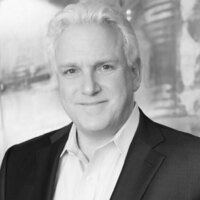 Stuart Linde
Executive Chairman
Charlie Phippen
Chief Executive Officer
Wall Street's equity research arguably looks vastly different than it did 10 years ago. What was once a burgeoning field for sell-side analysts might now contains fewer opportunities. Today, some point out that there are far fewer analysts covering far more stocks.

Approximately 19% of companies listed on the Nasdaq have no coverage at all. While some of these companies are larger enterprises, the majority are small-cap companies. It's not surprising – across the 12 biggest investment banks, analyst headcount went from 4,400 in 2012 to 3,100 in 2020. And the number of analysts keeps shrinking. Not only are there fewer analysts but analysts oftentimes have to focus their attention on the top 100+ accounts in terms of wallet share.

It's a no-brainer that if a company is not being noticed and amplified across various channels, it is harder to gain access to a broad range of investors. At best a stock might have some visibility during quarterly reporting but they are otherwise siloed. Without proper amplification from qualified and credible analysts, small caps are struggling. There is a clear analyst demand for these sell-side orphans.


With the decrease in coverage, there might have never been a bigger need for a new research model on Wall Street. Water Tower Research saw a need and has built a company on the foundation of democratizing information flow. The independent research firm is a combination of strategic investor relations and sell-side research.

The company reports effectively modernizing investor engagement and stakeholder communication strategies; in doing so, small-cap companies are not relegated to the margins where they risk obscurity. Water Tower Research uses a variety of distribution channels from institutional and traditional platforms like Bloomberg to retail-specific platforms like StockTwits. The company is also active on social channels and its platform is open access and free to all investors.

In terms of hard numbers, Water Tower Research is proving to be a successful research model. Their content is regularly accessed by more than 1,500 institutional investment firms and more than 7,000 firms that include RIAs, family offices, and private wealth managers. In 2022, Water Tower Research's content was accessed over 10,000 times by unique users.

Water Tower Research is able to effectively combat client segmentation that has been limiting audiences for smaller companies and gives companies the opportunity to amplify a message and increase awareness around their story. The decline in amplification is one of the biggest challenges for small-cap investor engagement.

Water Tower Research is leveraging its distribution list, of over 10,000 institutional investors per company and very broad RIA and retail distribution, to reach audiences that have remained elusive for smaller companies and to generate consistent content between quarters. For small-cap companies, this could be groundbreaking.