Fireside Chat With Chris Spohn, Executive VP of Operations, Discussing the Company's University Partners Group Business
---
Please log in to download the full report
Key Statistics
| | |
| --- | --- |
| Price | $2.86 |
| 52 Week Range | $2.02-$7.34 |
| Avg. Daily Vol. (30 day) | 393,323 |
| Shares Out (MM) | 32.77 |
| Market Cap (MM) | $95.32 |
| Insiders Own % | 9.1% |
| Short Int./% of Float | 1,225k / 3.75% |
| Debt to Equity | 0.0% |
| Revenue TTM (MM) | $376.1 |
| Fiscal Year End | December |
Source: YCharts, *As of June 22, 2021

KEY POINTS
Zovio's University Partners Group (UPG) provides services to university partners to assist them in the management of their online schools.
UPG's largest client is the University of Arizona Global Campus (UAGC) which took over Ashford University in December 2020.
While UAGC will likely prove to be a stronger brand than Ashford longer term, as already demonstrated by better conversion rates of student prospects, the transition is creating some short-term challenges caused by introducing a new brand. Management believes these challenges can be overcome over time, in particular through cooperation and support from the University of Arizona.
Once the short-term challenges are overcome and enrollment growth resumes, management believes UAGC can achieve its mission of offering compelling learning opportunities to adult learners and can thus become a solid contributor in the University of Arizona ecosystem.
The COVID-19 pandemic has accelerated secular trends towards more utilization of online teaching and learning capabilities. We believe this creates a favorable environment for the UPG to offer its services to new university clients.
THE COMPANY
Zovio is an education technology company headquartered in Chandler, Arizona. Zovio provides services to universities to help them manage distance learning programs. These services include program development, marketing, and student monitoring and retention. Its current largest university partner is the University of Arizona Global Campus. Zovio also provides specific services directly to students or in partnership with universities and schools, such as the FullStack Academy (coding and computer security training), and TutorMe (tutoring services).
EXECUTIVE DISCUSSION
Thierry Wuilloud: We have Chris Spohn the Executive VP of Operations for Zovio with us this afternoon. We will focus the discussion today on the University Partners Group segment of Zovio. Chris, thanks for being with us. Maybe you could start by introducing yourself.
Chris Spohn: Thank you. I've been in higher education for 20-plus years and have served in a variety of capacities. And I was one of the original Co-Founders of Bridgepoint Education, which became Zovio, and left and took on some other jobs in higher ed. And recently, I was President of a college in Denver for about almost four years. I've been back at Zovio about a year, serving in the capacity of EVP of Operations.
It's great to be part of Zovio. I think we've got a lot of really good things that are happening. I think we've got a really bright future and I'm happy talk more about some of the things that are happening.
Thierry Wuilloud: ...
ABOUT THE EXECUTIVE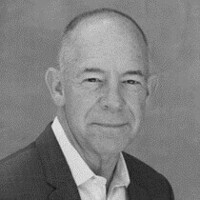 Chris Spohn
Executive VP of Operations
Zovio, Inc.
Chris Spohn, Office of the CEO and Executive Vice President of Operations, is responsible for providing strategic leadership and direction for student engagement, student success, financial services, and Zovio Employer Services.
Chris has over 20 years of leadership and operational experience in the online higher education and technology services industries. He served in executive leadership positions for several technology and education services companies, including Webwise Education and Higher Education Online. Most recently, he served as the president of Rocky Mountain College of Art and Design, where he completed a total re-engineering of all operations related to the university. Chris holds a BA in Political Science from Azusa Pacific University.
DISCLOSURES
Water Tower Research ("WTR") is a professional publisher of investment research reports on public companies and, to a lesser extent, private firms ("the Companies"). WTR provides investor-focused content and digital distribution strategies designed to help companies communicate with investors.

WTR is not a registered investment adviser or a broker/dealer nor does WTR provide investment banking services. WTR operates as an exempt investment adviser under the so called "publishers' exemption" from the definition of investment adviser under Section 202(a)(11) of the Investment Advisers Act of 1940. WTR does not provide investment ratings / recommendations or price targets on the companies it reports on. Readers are advised that the research reports are published and provided solely for informational purposes and should not be construed as an offer to sell or the solicitation of an offer to buy securities or the rendering of investment advice. The information p...