Fireside Chat: Westwater Resources, Inc. Executive Chairman and Chairman of the Board Terence J. Cryan and Chief Accounting Officer and Controller Steven M. Cates, August 4, 2022, at 11:00 am EDT
---
Please log in to download the full report
Key Statistics
| | |
| --- | --- |
| Price | $1.16 |
| 52 Week Range | $1.00-$4.43 |
| Avg. Daily Vol. (30 day) | 603,198 |
| Shares Out (MM) | 47.19 |
| Market Cap (MM) | $58.26 |
| Fiscal Year End | December |
Source: YCharts, as of July 28, 2022

EVENT DETAILS
Please join us for a conversation with Terence Cryan, Executive Chairman and Steven Cates, Chief Accounting Officer of Westwater Resources, Inc. (NYSE: WWR) on August 4, 2022, at 11:00 am EDT. Mr. Cryan and Mr. Cates will discuss the growing supply-demand imbalance in the battery-grade graphite market and the company's continuing efforts to bring the first domestic graphite battery materials to production by mid-2023. The following topics will be discussed:
Growing industry concerns of disparity between projected demand and the current supply of battery-grade graphite.
The pricing environment and trends for natural flake graphite and coated spherical purified graphite (CSPG) for batteries.
WWR's decision to build the processing plant first, provide a non-Chinese source of CSPG, domesticate the supply chain, capture most of the value of the flake graphite to graphite battery material conversion, and get to revenue/cash flow faster.
Water Tower Research is a shareholder communication and engagement platform powered by senior industry experts with significant Wall Street experience. We create, deliver, and maintain the information flow required to build and preserve relationships with every stakeholder and potential investor. Our foundation is built on Wall Street veterans using open digital distribution strategies that are accessible by everyone. "Research for the Other 99%™" opens the door to reach a much broader and diverse set of investors while helping to strengthen overall communications, transparency, and engagement.
THE COMPANY
Westwater Resources, Inc. operates as an energy materials developer and energy technology company. The company was formerly known as Uranium Resources, Inc. and changed its name to Westwater Resources, Inc. in August 2017. The company holds interests in the Coosa graphite project, which is the most advanced natural flake graphite deposit in the contiguous United States. The project covers an area of approximately 41,965 acres situated in Coosa County, Alabama and focuses on developing battery-grade natural graphite. The company's primary project is the Kellyton graphite processing plant, which is under construction in east-central Alabama.
Westwater Resources, Inc. was incorporated in 1977 and is based in Centennial, Colorado.
For more information, visit www.westwaterresources.net.
ABOUT THE EXECUTIVES
Steven M. Cates
Chief Accounting Officer and Controller
Westwater Resources, Inc.
Steven M. Cates joined the Company as Chief Accounting Officer and Controller in May of 2021. Mr. Cates has over 20 years of financial and accounting experience in various industries including mining, oil and gas, real estate, and public accounting. Prior to joining Westwater, Mr. Cates served as the Vice President – Controller for Apartment Income REIT Corp. (NYSE: AIRC), formerly part of Apartment Investment and Management Company (NYSE: AIV), a real estate investment trust focused on apartment communities. Prior to his time at Apartment Income REIT Corp., Mr. Cates served as corporate controller for Caliber Midstream Partners, LP, an energy and oil infrastructure company, from September 2016 to May 2019, and previously, Mr. Cates held various accounting and financial reporting roles at American Midstream Partners, LP (2013-2016), Newmont Mining Corporation (NYSE: NEM) (2012-2013), and Thompson Creek Metals Company Inc. (2009-2012). Mr. Cates began his career at KPMG in 2002, where he most recently served as senior manager for audit and advisory services. Mr. Cates earned a Bachelor of Science degree in Accounting from the University of Redlands and is a certified public accountant in the state of Colorado.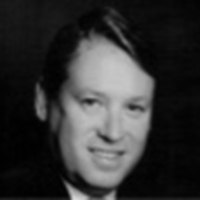 Terence J. Cryan
Executive Chairman and Chairman of the Board
Westwater Resources, Inc.
Terence J. Cryan rejoined the Westwater Resources Board as its Chairman in August 2017. He previously served as a director from October 2006 to March 2016, served as Westwater's Interim President and Chief Executive Officer from September 2012 to March 2013, and served as Chairman of the Board from June 2014 through March 2016. Mr. Cryan was appointed Executive Chairman of Westwater Resources effective February 26, 2022, upon the retirement of Christopher M. Jones effective February 25, 2022. Mr. Cryan is also Chairman of the Board of Ocean Power Technologies, Inc. where he has served as a director since October 2012.
Mr. Cryan currently serves as a Managing Director of MACCO Restructuring Group, LLC, which provides qualified interim leadership and advice to stakeholders across a broad spectrum of business sectors. Mr. Cryan served as President and Chief Executive Officer of Global Power Equipment Group Inc. (now known as Williams Industrial Services Group) from March 2015 until July 2017. Previously, Mr. Cryan served as Co-founder and Managing Director of Concert Energy Partners, an investment and private equity firm based in New York City from 2001 until 2015. Prior to that, Mr. Cryan was a Senior Managing Director in the Investment Banking Division at Bear Stearns. Additionally, Mr. Cryan was a Managing Director, Head of the Energy and Natural Resources Group and member of the Investment Banking Operating Committee at Paine Webber which he joined following its acquisition of Kidder, Peabody in 1994. From 2007 to 2010, Mr. Cryan also served as President and Chief Executive Officer of Medical Acoustics LLC.
Mr. Cryan served as a Director on the Board of Global Power Equipment Group Inc. from January 2008 until July 2017. Mr. Cryan was previously a Director on the Board of Superior Drilling Products, Inc. from June 2014 to December 2016. He was also previously a director of The Providence Service Corporation from May 2009 to May 2011 and Gryphon Gold Corporation from August 2009 to December 2012. Mr. Cryan has also been an adjunct professor at the Metropolitan College of New York Graduate School of Business. Mr. Cryan received a Master of Science degree in Economics from the London School of Economics in 1984 and a Bachelor of Arts degree in Economics from Tufts University in 1983. Mr. Cryan is a Board Leadership Fellow and member of the National Association of Corporate Directors.
Mr. Cryan's extensive financial industry experience provides him with a wealth of knowledge in dealing with financial, accounting and regulatory matters. Mr. Cryan's prior professional experience also permits him to provide valuable advice to the Company with respect to potential capital raising and merger and acquisition transactions, and his prior Board service and service as Interim President and Chief Executive Officer of the Company provides him a deep understanding of the operations of the Company.
DISCLOSURES
Water Tower Research ("WTR") is a professional publisher of investment research reports on public companies and, to a lesser extent, private firms ("the Companies"). WTR provides investor-focused content and digital distribution strategies designed to help companies communicate with investors.

WTR is not a registered investment adviser or a broker/dealer nor does WTR provide investment banking services. WTR operates as an exempt investment adviser under the so called "publishers' exemption" from the definition of investment adviser under Section 202(a)(11) of the Investment Advisers Act of 1940. WTR does not provide investment ratings / recommendations or price targets on the companies it reports on. Readers are advised that the research reports are published and provided solely for informational purposes and should not be construed as an offer to sell or the solicitation of an offer to buy securities or the rendering of investment advice. The information p...